Introduction
Your Shape platform helps you create learning assets (called Shapes) within minutes, that you can share with other users and with your team. Thanks to a number of customization options, you can create hyper-personalized content to best fit your needs.
This article will guide you through the creation of a new Shape from scratch. Alternatively, you can create a Shape from a document, link or custom text, leveraging AI to extract concepts from your source, or create a Shape from a storyboard, and choose by yourself the text that will appear in each scene.
Creating a New Shape from Scratch
To create a new Shape from scratch, log into your platform, click on the New Shape button in the top right corner of the page, then select Start from Scratch. You will be directed to a page with a blank scene, where you can start building your own Shape.
You can add, remove, and edit scenes. Learn more about editing your Shapes.
You can write your content in any language, but note that the automatic translation process only works in the supported languages. If your language is in the list of supported languages, click on Translations in the right sidebar and insert your Shape's default language. The default language you select cannot be changed later. Now you can translate your Shape in the desired languages.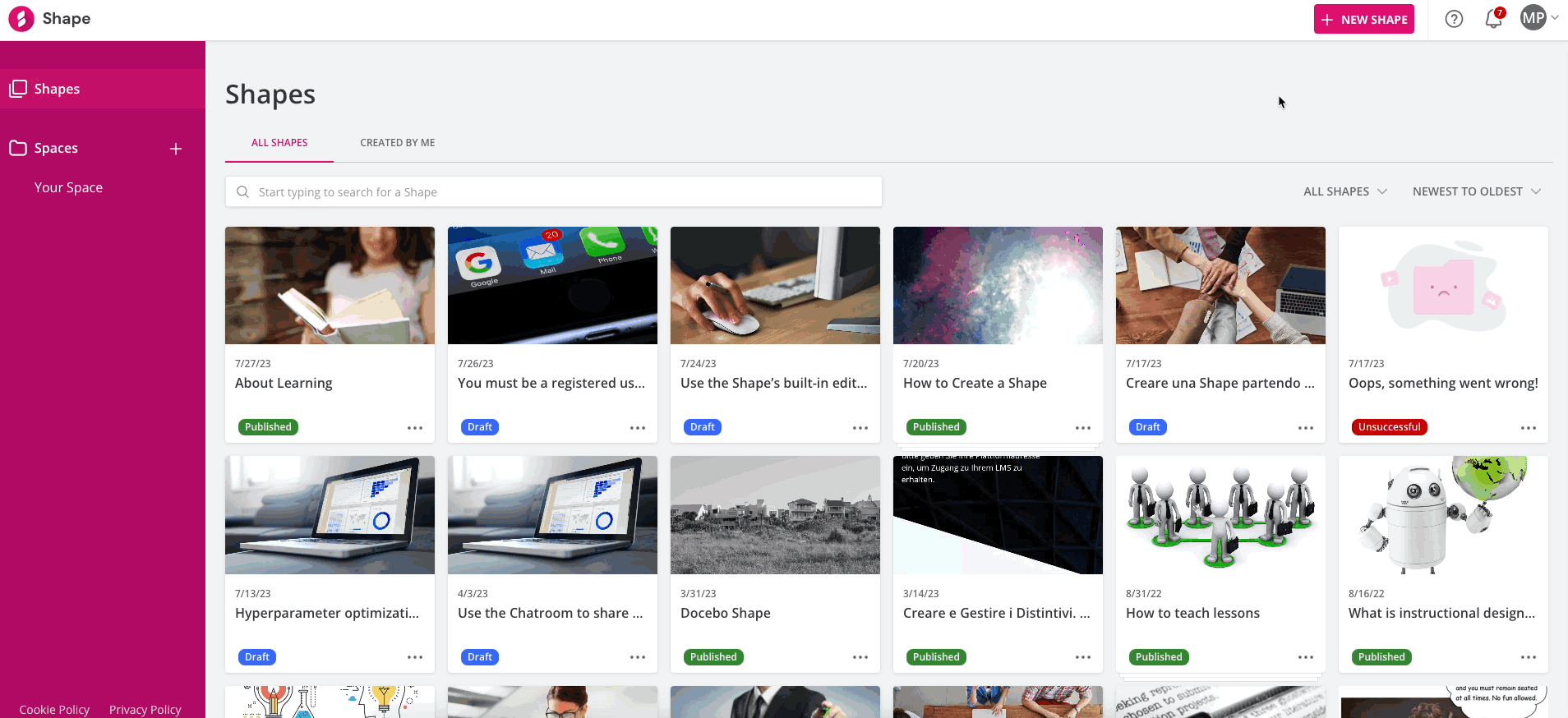 You will find the Shape just created in the All Shapes and in the Created by me tabs on the homepage, in Draft status. You can preview, edit, and publish your content. Learn more about publishing your Shapes.