Introduction
Keeping your password safe is important to grant the security of your data. You can manage your password as described in this article.
Remember that your Administrator may have set certain password rules and limitations, such as character count or a dictionary check for common words, so any error messages during the password creation process may be a result of these rules.
Changing Your Password
If you need to change the password for your learning platform, move to the My Profile area by clicking on the menu icon in the top left corner of your platform, then pressing the pen icon. Now, open the Change Password tab.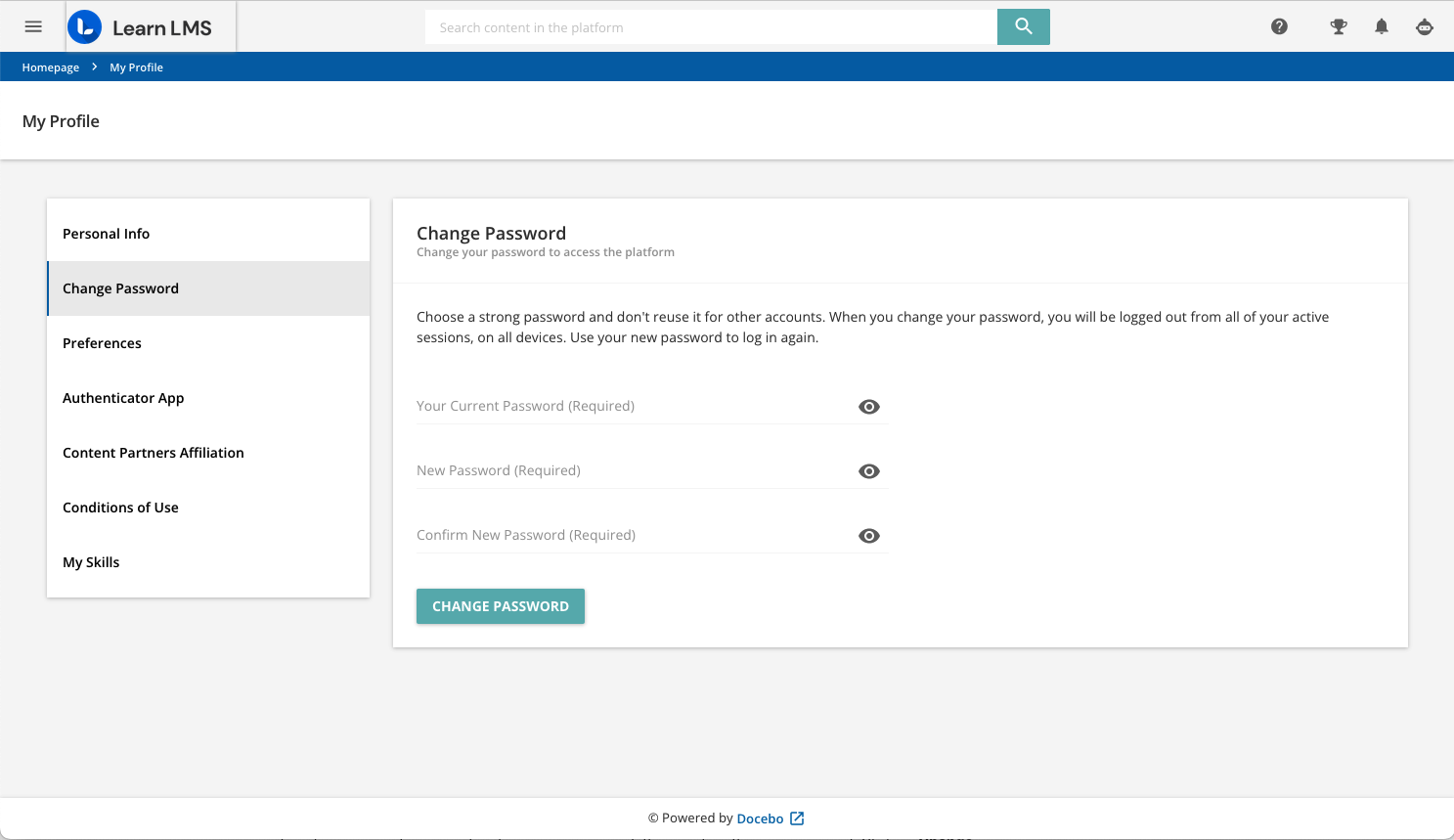 Insert your current password and your new password, then confirm the new password. Click on Change Password to confirm the update.
Retrieving a Lost Password
If you have lost your password or can't access your platform with your password, you can reset your password by clicking Forgot your password? on your platform's login form on the login page. In the pop-up box, type in the email address that corresponds to your user account in the platform and press Send Reset Link.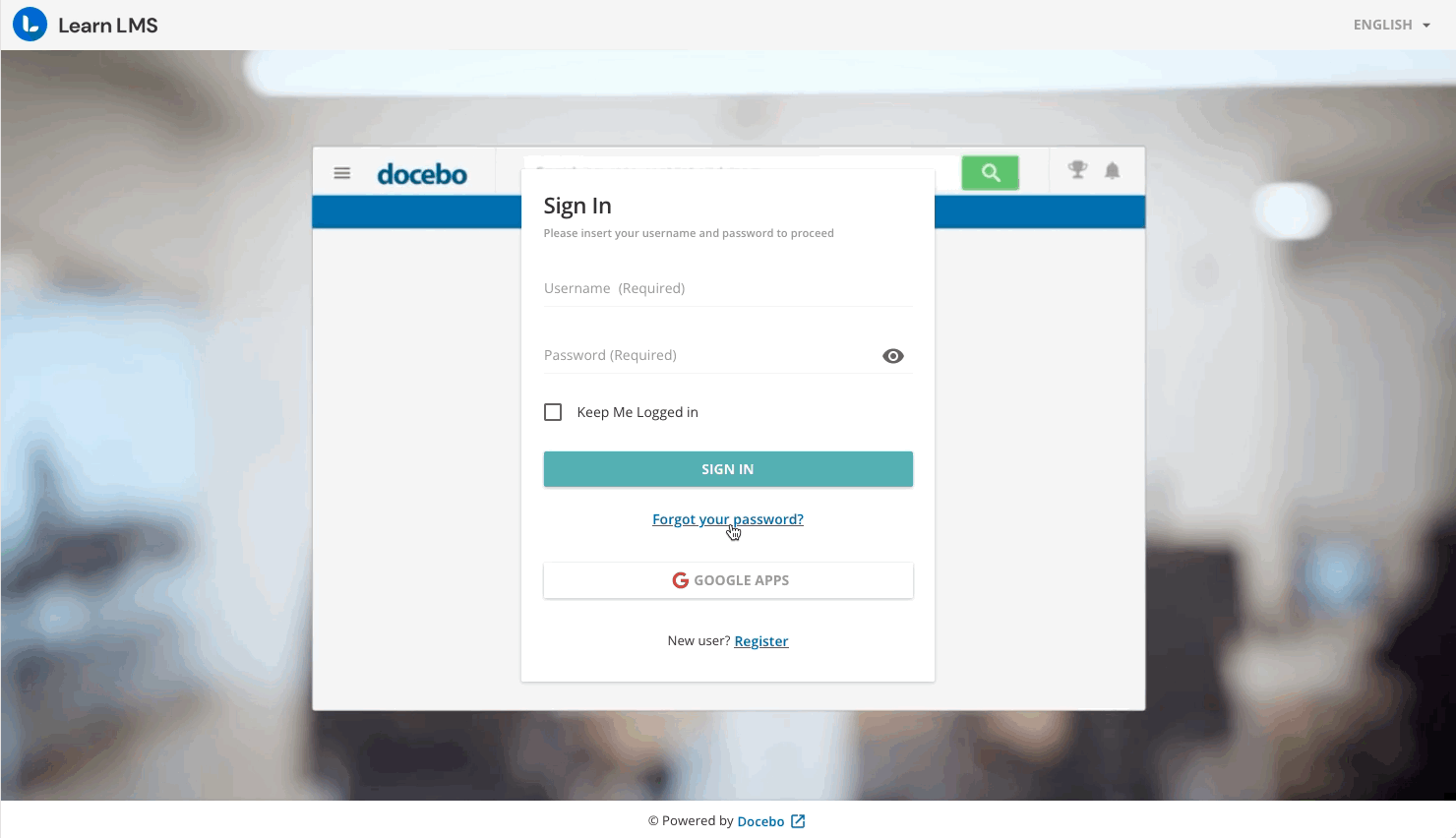 You will receive an email to the email address that you entered. The email will include a link and instructions regarding how you can reset your password.
You have 24 hours to reset your password from the time you press the corresponding button on the login form. After 24 hours, the reset link provided in the recovery password email will expire.
Password Restrictions
There are a few password restriction policies that are forcibly applied. These policies cannot be changed. Passwords cannot contain:
Only sequences or repeated characters (12345678, 22222222, abcdefg)

Adjacent key placement (qwerty, asdfgh)

Common, easily-guessable password terms (password, password123, admin, administrator)