Introduction
The
A
viation
I
ndustry
C
BT
C
ommittee (
AICC
) E-Learning standard uses the HTTP
AICC
Communication Protocol (HACP) to permit the exchange between course content and the platform. The HACP method uses an HTML form to send information to the platform, while the platform sends information back to the course as a text string.
Uploading AICC Content as Training Material
In order to upload AICC content as training material for your course, log in to the platform as a Super admin and access the
Admin Menu
from the
gear icon
in the top right corner of the platform. In the
E-Learning
section, select the
Course Management
item. Look for the course for which you would like to upload the AICC training material and click on its description, then move to the
Training Material
tab. From here, select the
Add Training Material
button, then select
AICC
from the dropdown menu.
Please Note: AICC content can be uploaded as training material only into e-learning courses.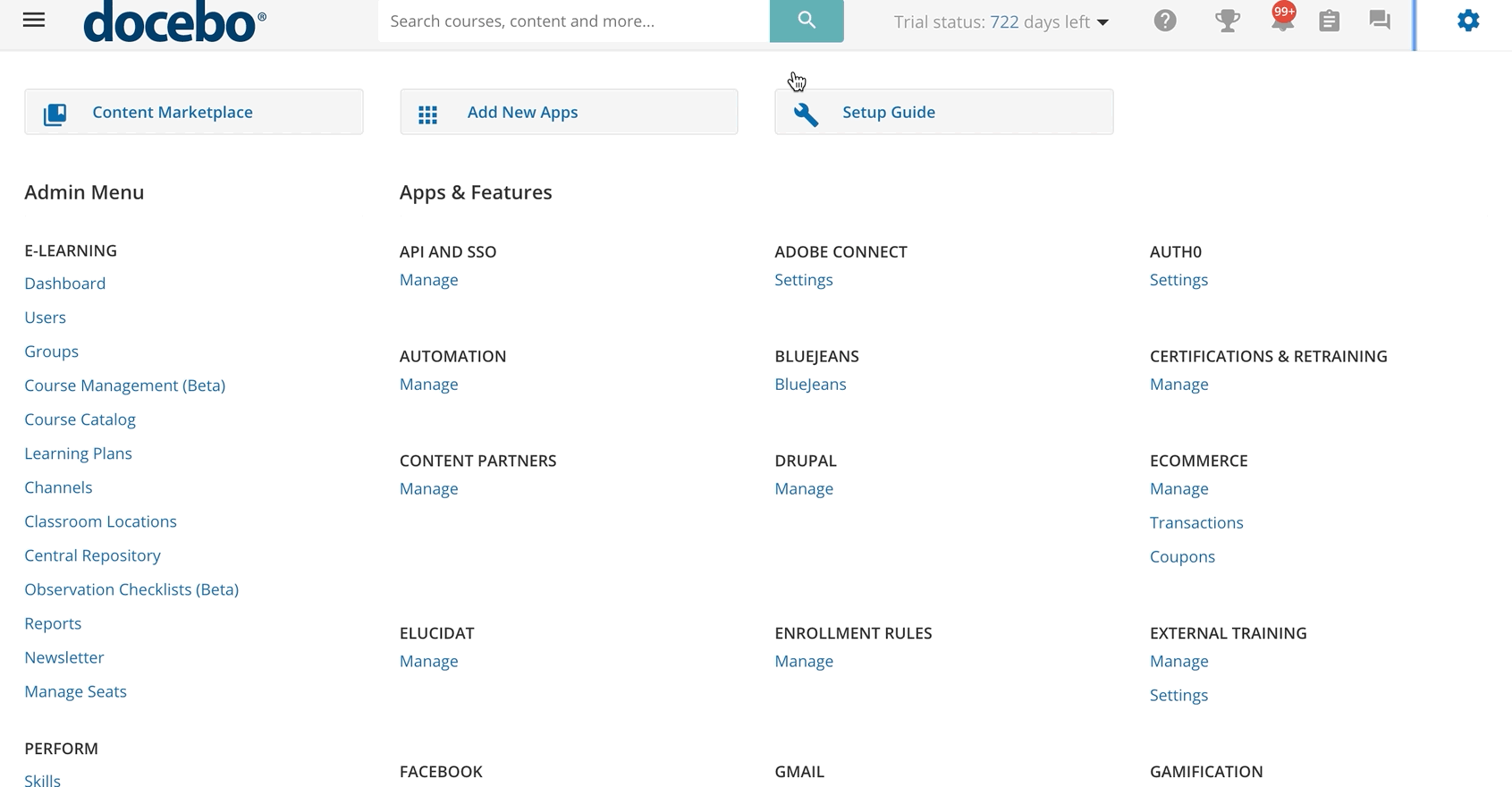 On the next page, select the
Upload File
button, then select a package from your computer. You can also set and modify the launch modality of the object for desktop, tablets, and smartphones. Finally, move to the
Additional Info
tab to add a short description of the text, then select or upload a thumbnail. In this tab, y
ou can also add tags to your training material to improve its searchability in your platform's global search. Some tags may be automatically generated based on the content of your asset, as understood by your platform using artificial intelligence (note that this only works for English, Spanish, French, German, Italian and Portuguese content). You can edit or remove tags at any time, with a limit of 15 tags per training material (find out more about taggable content types). Please note that, for security reasons, the platform artificial intelligence does not access private content (that is, content requiring authentication to be accessed) and can thus automatically generate tags only for public content. When uploading private content, we suggest you add tags manually.
When you're finished, press
Save Changes.
You can also upload an AICC file into the
Central Repository
, and the training material can be versioned.
AICC Content Requirements
Please adhere to the following requirements and standards when uploading AICC packages into your platform:
CMI001 - AICC/CMI Guidelines For Interoperability (Version 4.0)
Communication Protocol: HACP (HTTP Communication Protocol)
Level of Complexity Implemented: Level 1: Basic structure of course, location, description, implied order.
Must be imported as a ZIP package. The configuration files of the AICC package must be in the root of the ZIP file.
File size limitation: 800 MB
The platform does not accept packages including files with the following extensions: htaccess, phps, php5, php4, ph3, php, cgi, sh, shtml, asp, aspx, jsp, py, rb, pl.