Introduction
In your platform, you can create course categories to divide and organize your courses. Categories can be created and used to filter courses in the course management area, assign courses to Power Users, and sort data in custom reports.
This article outlines how to create and manage course categories.
Creating a Category
To create a category, access the Admin Menu from the gear icon in the top right corner of the page. Click on the Course Management item in the E-Learning section. Press the plus button in the top right corner of the main courses page and select New Category.
In the slideout panel, select a language from the dropdown menu, then type the category name and the category code and select a destination for your category. You can translate the category name into multiple languages by pressing the globe icon in the top right part of the panel. Learn more about using the multi-language tool to create multi-language content.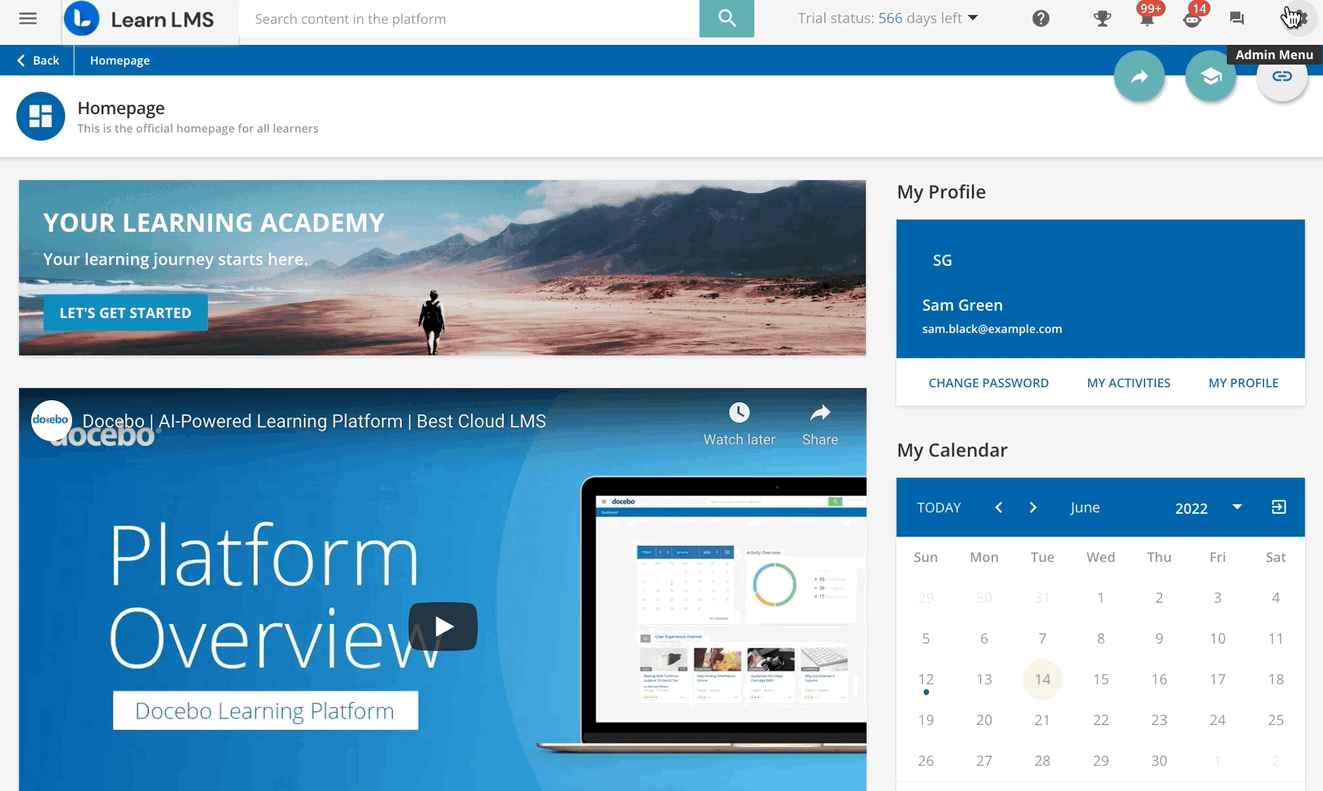 Press Create to finalize the creation of your category.
In order to see your newly created category, click on the folder icon on the left side of the course table. From this panel, you can edit, move, delete and add subcategories to your category by clicking on the ellipsis menu at the end of the category row and selecting the corresponding option.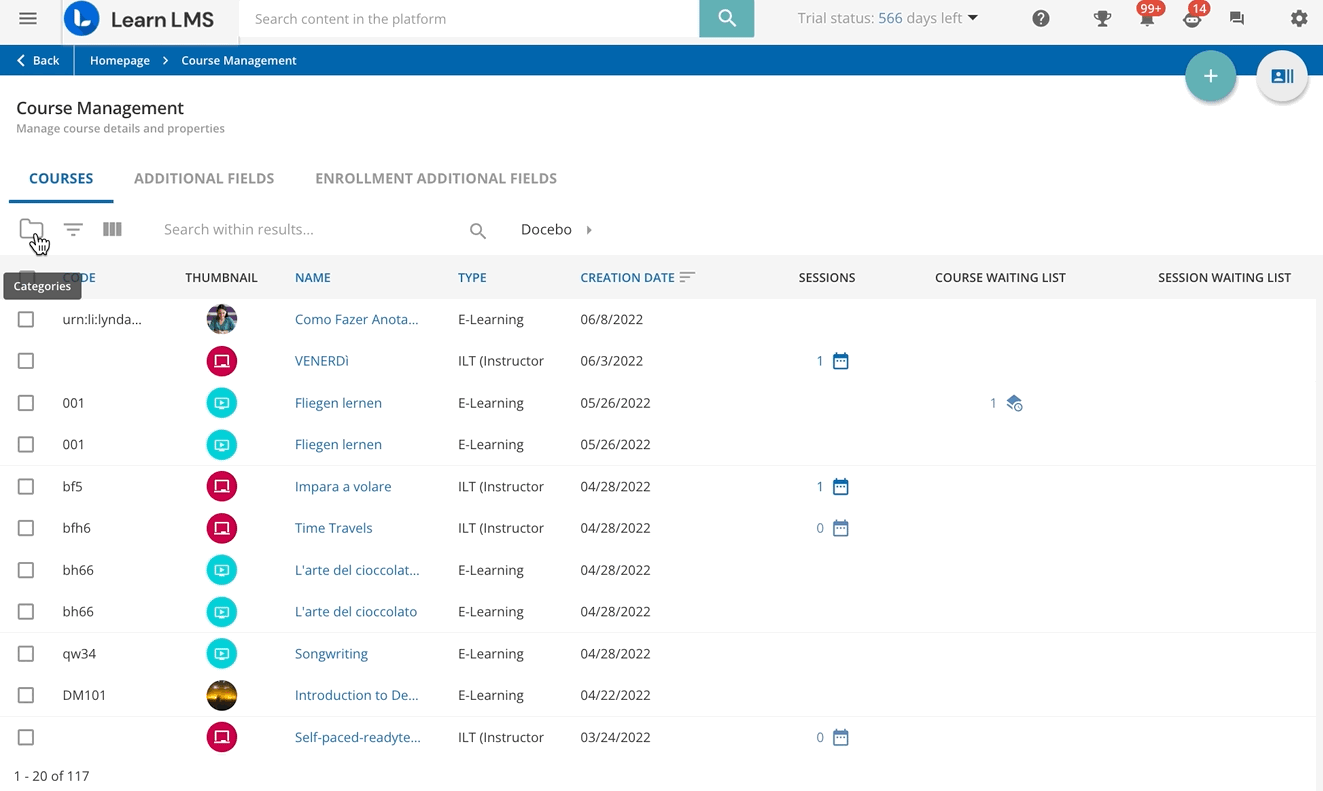 Please note that the root category cannot be moved or deleted.
Notes on Categories
You cannot create categories at the same level as the root. The root category represents the platform, it is the default category for new courses and must be unique.

When using the Extended Enterprise App, remember that categories are defined at global level, for all of the domains.
Associating Courses to Categories
Courses are assigned by default to the root category. In order to assign a course to a different category, click on the course description in the course management table and move to the Details section of the Properties tab.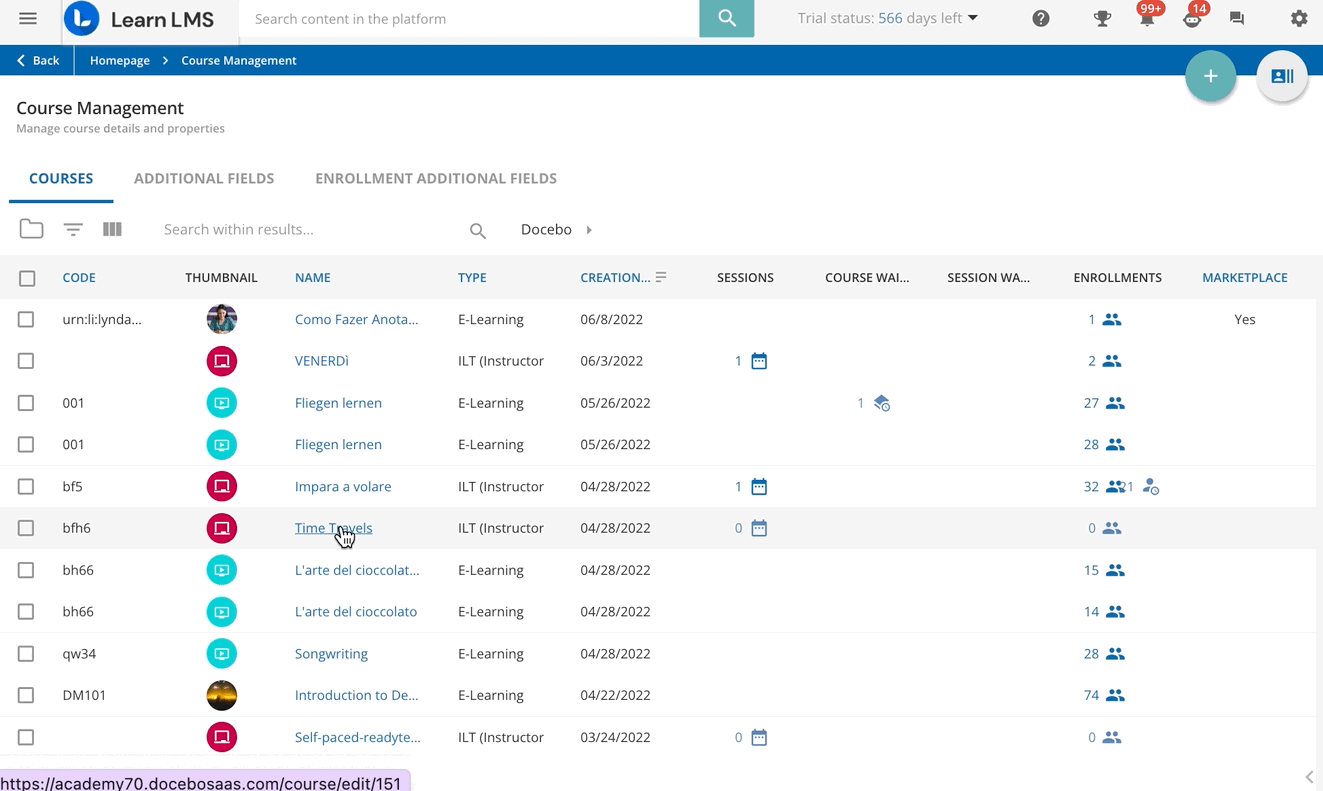 Move to the Category item, click on Select Category, choose a category from the right panel and click Confirm. Click on Save Changes to terminate.
Tips & Tricks
If you are using

Power Users

to manage courses, you can add the courses into a specific category so you as the Superadmin can easily view which categories are assigned to which Power User profile. You can also assign entire categories to Power User profiles.

You can create a specific category to put all the courses that are not used anymore. In this way, you won't have the need to delete them.