Introduction
The E-Commerce app offers the possibility to use wire transfers as a payment option for learning content purchases, so that you can extend the range of your supported means of payment with an offline payment type.
Use Case Scenario
Activating wire transfers in the Docebo E-Commerce module means enabling users to pay for the learning content they purchase with a bank transaction, untying them from online payment constraints. Customers may experience some issues with the payment of their training material in countries not compliant with the rules of the major payment gateways. Wire transfers are the right option to open up to new markets and extend your business.
Activating Wire Transfers in Your Platform
Begin by logging into your platform as the Superadmin. Then, access the Admin Menu from the gear icon in the top right corner of your platform. From there, press the Add New Apps button at the top of the menu. Once you're in the Apps & Features section, select the Third Party Integrations tab from the tab menu on the left side of the page.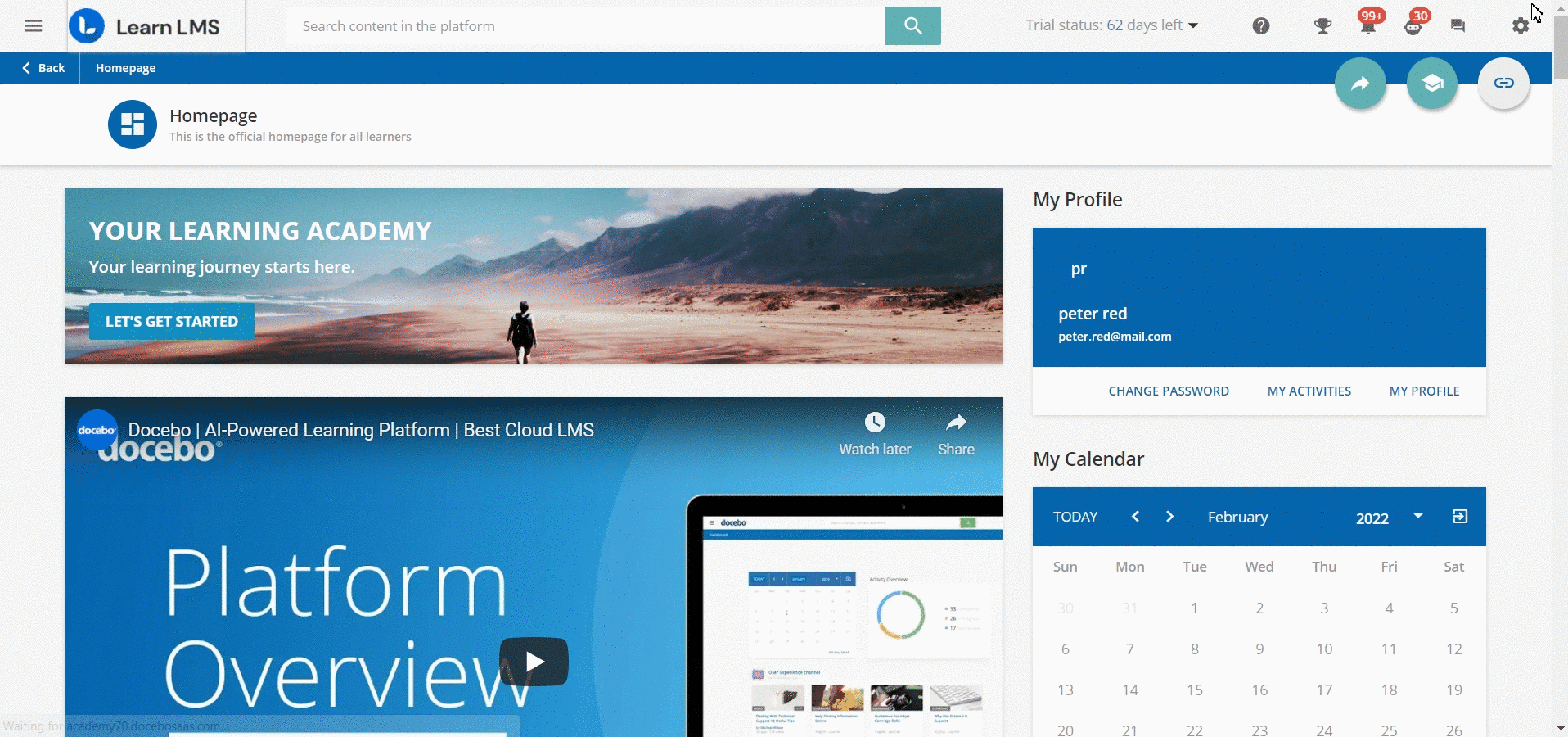 In this tab, find the Payment Method - Wiretransfer app in the list of apps, then press the Try it for Free button in the app's row. Read the information in the pop-up box and press again Try it for Free. The app is now active in your platform.
Setting up Wire Transfer Payments
In order to set up wire transfers for the E-Commerce App, log in as the Superadmin, click on the gear icon in the top right corner to reach the Admin Menu. Find the Payment Method - Wire Transfer section and select the Manage subitem.
Enable wire transfer by activating the Enable Wire Transfer Payments toggle and then configure the parameters in this area. In the Bank Account Details text area, type the payment details that will be shared with users so that they can carry out payments.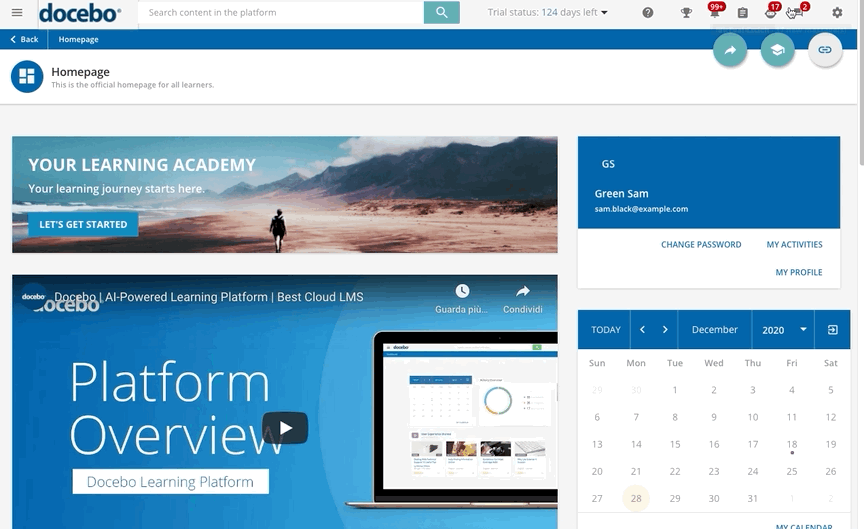 You can differentiate payment instructions depending on the country of your users with the multilanguage selector tool, which is accessible from the globe icon in the top right corner of the section. As an example, if you are selling your courses in Italy and Canada, and your company has headquarters in Italy and in Canada, you can provide learners with different bank details depending on the region they are buying from. Users will see the payment instructions you configured according to their selected language.
Finally, define the number of days that users will have to complete payments in the Payment Gateway Period textbox. Set this field to zero to give the user unlimited time to carry out payments.
Checking Transactions Paid with Wire Transfer
In order to check the transactions paid with a wire transfer, access the Admin Menu click on the gear icon in the top right corner. Find the E-Commerce section and select the Transactions subitem. More information on checking transactions in your platform.