Introduction
Massive actions in your platform are managed in the background, so that you don't have to stay on the action page while the job is being completed. While background jobs are being executed, you can log out of the platform, close the browser, perform other actions on the platform. Please remind that
only Superadmins and Power Users can perform these actions and view background jobs
. You can view all background jobs that are currently taking place or have already been completed using the
Background Jobs
page in your platform.
Here is a list of the use cases where background jobs are used in the platform.
Accessing the Background Jobs Page
To access the Background Jobs page in your platform, login as the Superadmin, then access the
Admin Menu
from the
gear icon
in the top right corner. In the
Admin Menu
, find the
Advanced Settings
section, then press the
Background Jobs
item.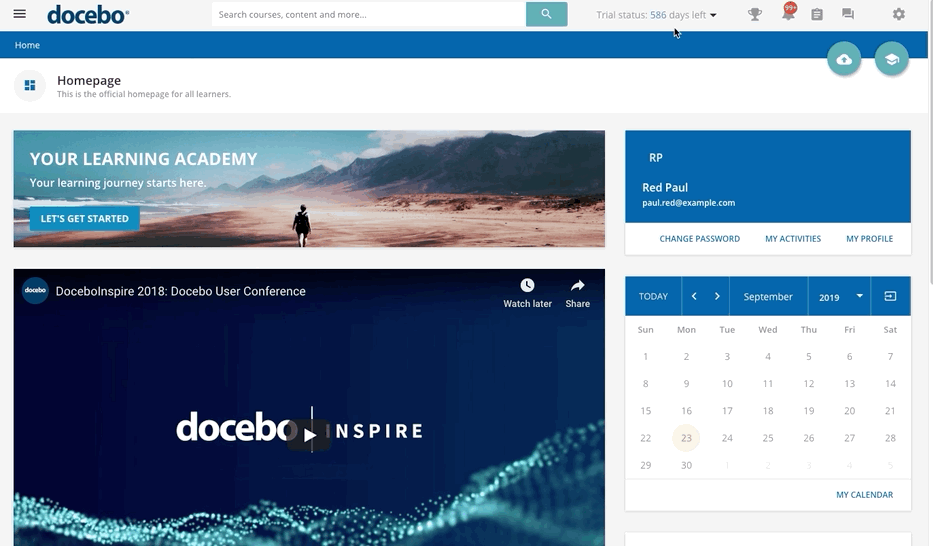 Managing the Background Jobs Page
On this page,
Superadmins can view all background jobs carried out by the platform, while Power Users will only be able to see the background jobs they started.
Superadmins can use the corresponding tabs (All Jobs tab or My Jobs tab) on top of the Background Jobs page to switch between viewing all jobs or their own background jobs.
Power Users will not see tabs on the Background Jobs page.
The page lists background jobs showing their description, date and time when the job was started, a progress bar showing the job completion percentage, and the job status.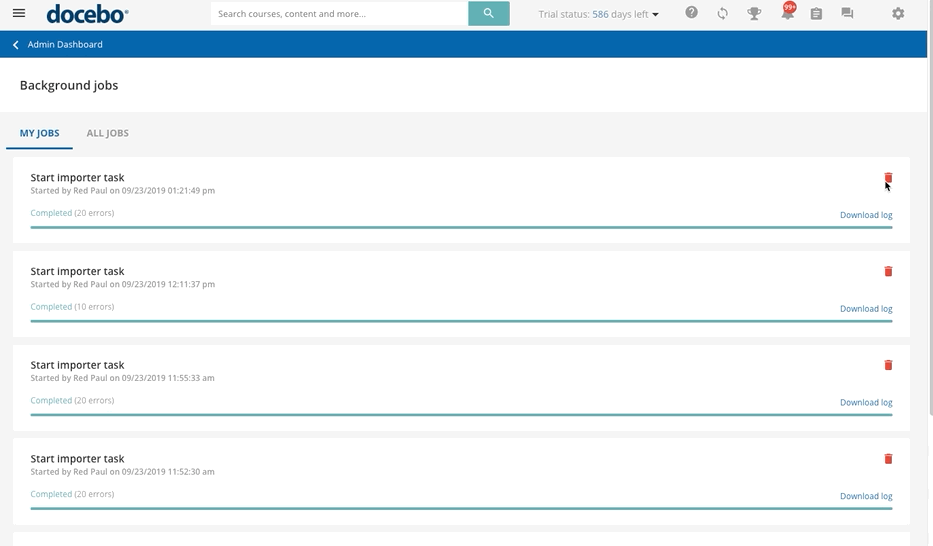 At any time, you can stop the job by pressing the
X icon
.
Remember that when you have aborted a job, you cannot undo your action
.
When the background job ends, you will be notified via email and a notification will be shown in the background job notification area, accessible by clicking on the arrows icon displayed at the top of the platform while the background job is being executed.
If the background job ended with errors, the number of errors occurred is displayed next to the description of the background job status, and it will be possible to download a log listing them by clicking on
Download Log
. Click on the
trash icon
in the background job area to remove the background job line from the page.