Introduction
All the activities related to the configuration and the synchronization between Docebo and Salesforce are logged in the platform. This article will help you in understanding how to extract the information  you need from them. In order to check them, access the
Admin Menu
from the gear icon, find the
Salesforce
 section, and press
Manage
.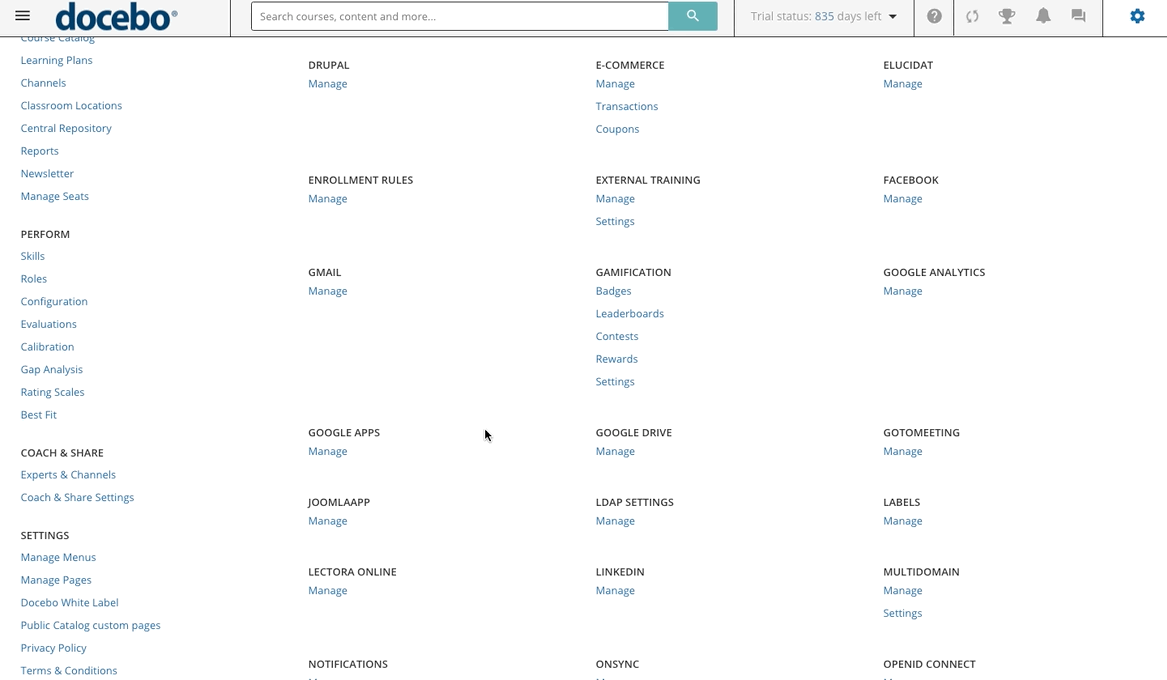 Move now to the
Logs
tab.
Checking Logs
The
Logs
tab lists all the actions logged into the system related to synchronization and configuration activities. By default, events are ordered chronologically according to the
Date
column (logged action timestamp), but you can sort them differently by clicking on the column name. The
User ID
column shows the name of the user performing the action, and the type of action is identified in the
Action
column. The
Target User
column is populated only when the action involves a user, such as the user creation with the
Just in Time provisioning
.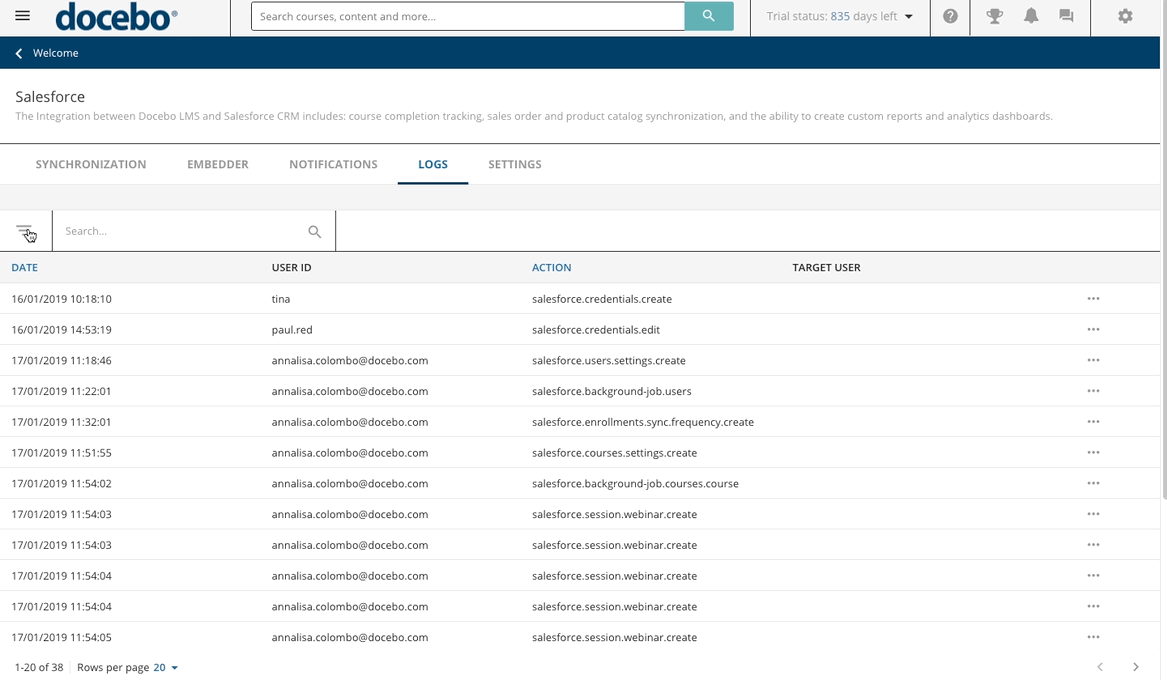 You can filter logs by date by clicking on the
filter icon
to select a timeframe for your search. As an option, you can use the search area to look for specific terms in the log
Action
field, which provides information on the action performed (creation, editing, background job) and on the action target (webinar, ILT course, configuration, etc). As an example, type
course
to look for logs linked to courses (creation, editing, deletion, etc.), type
background
to look for logs related to background jobs,
settings
to look for logs on configuration changes and
user
to look for actions affecting users. Click on the
ellipsis icon
at the end of the log entry you are interested in, and select
View Details
to obtain more information on the event tracked in the log. Details are shown in the right panel that will open. From here, you can download the log in JSON format by clicking on
Download Log
on in the bottom right corner. If the selected action generated errors, the
Download CSV
button will be available, together with the job information hash, for you to download the log in CSV format.