Accessing and Navigating the Setup Guide
For new Superadmins or those needing a refresher, the Setup Guide in your Docebo LMS provides step-by-step tips for performing specific functions in your platform. You can access the Setup Guide at any time using the corresponding button at the top of your
Admin Menu
. The setup guide is divided into eight basic sections:
Configure your Platform. Get familiar with the administration of your LMS and set up the look and feel.
Create Users. Create, import and organize users into branches or groups, then enroll them into your courses.
Add Courses. Upload or create your courses and formal training material, such as SCORM, AICC, xAPI, videos, slides, and more.
Install Apps. Enrich your Docebo LMS with advanced functionality and 30+ integration apps.
Create Channels. Create channels to aggregate formal and informal content for specific audiences.
Map the Experts. Assign experts to channels and spread the knowledge.
Social Sharing. Define the social sharing policy for your users.
Set up Gamification. Assign badges, manage leaderboards, create contests and open the rewards marketplace for learners.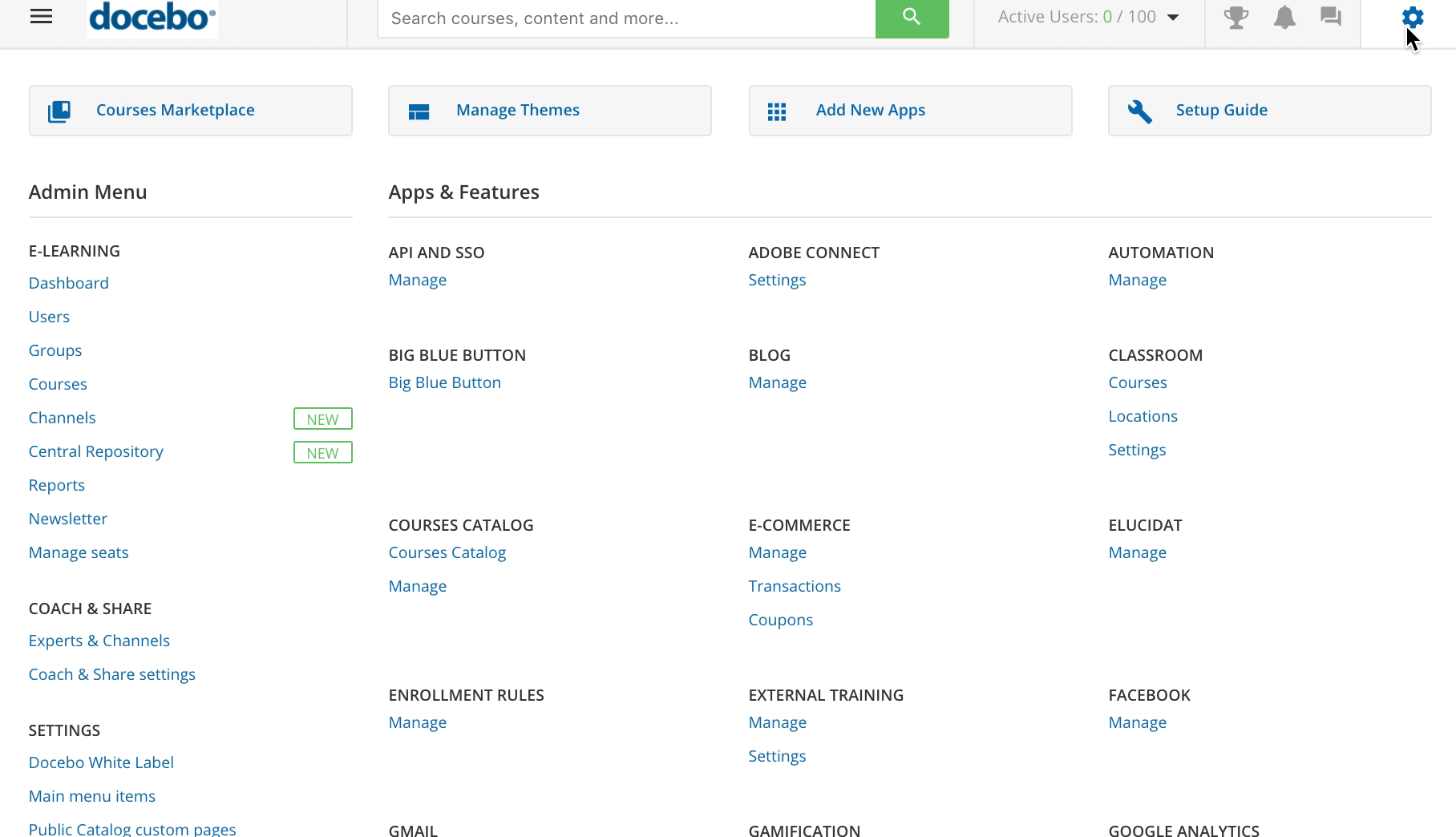 Press the buttons underneath each section to begin that step-by-step guide. Follow the balloons throughout the platform to walk through each functionality, paying attention to the tips in the balloons and the highlighted area of your screen. Each section can be repeated as many times as necessary.