Introduction
Superadmins or Power Users with the Courses / Evaluation permissions may need to reset the completion status of training materials for a learner, maybe because the learner needs another chance to gain a higher score. This action can be done by accessing a course's report and manually resetting the tracking of a training material for a specific learner.
Please note that instructors can always reset the tracking of the training materials of the courses they manage.
Accessing a Course Report
To reset the tracking of a training material, you need to access the report of the course in which the training material is found. To do so, access the Admin Menu from the gear icon in the top right corner of your platform and click on the Course Management item in the E-Learning section. Find the course that you're looking for in the list of courses, click on its description on move to the Reports tab.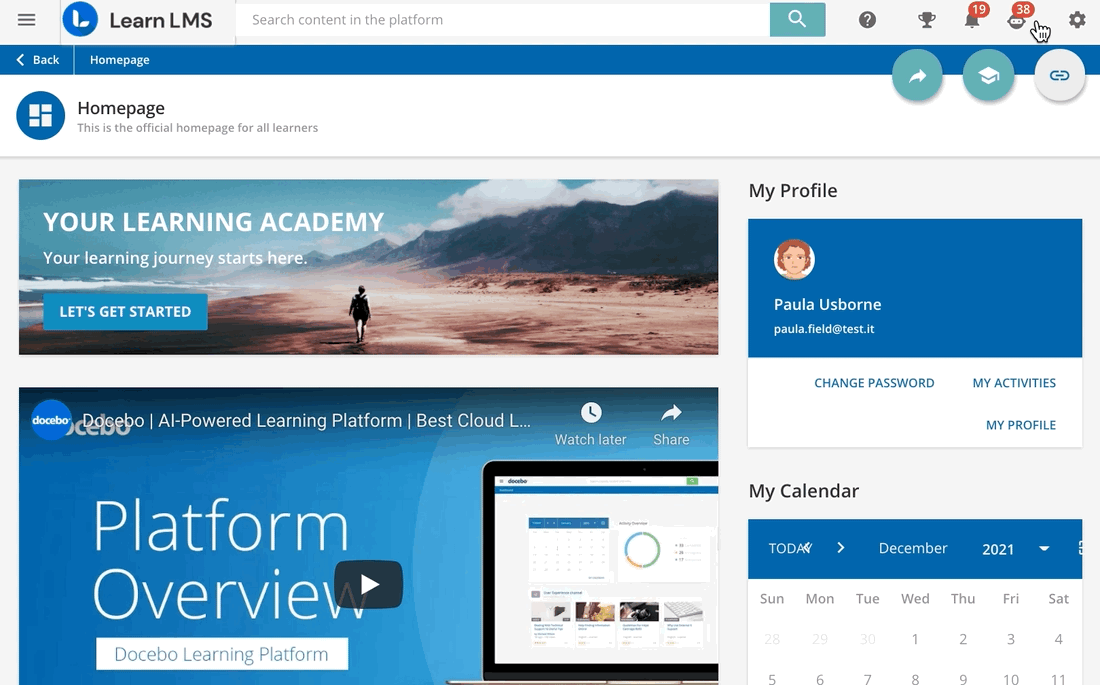 Resetting the Training Material Completion
Once you're viewing a course report, move to the User Statistics section, then select the learner for whom you need to reset the training material from the list by clicking on his or her username. Scroll down until you see a list of training material assigned to the course. Locate the training material that you need to reset, then select the X button in the Reset column (visible only if the learner has completed the training material). In the pop-up box, confirm that you want to reset the learner's tracking for that training material in the course.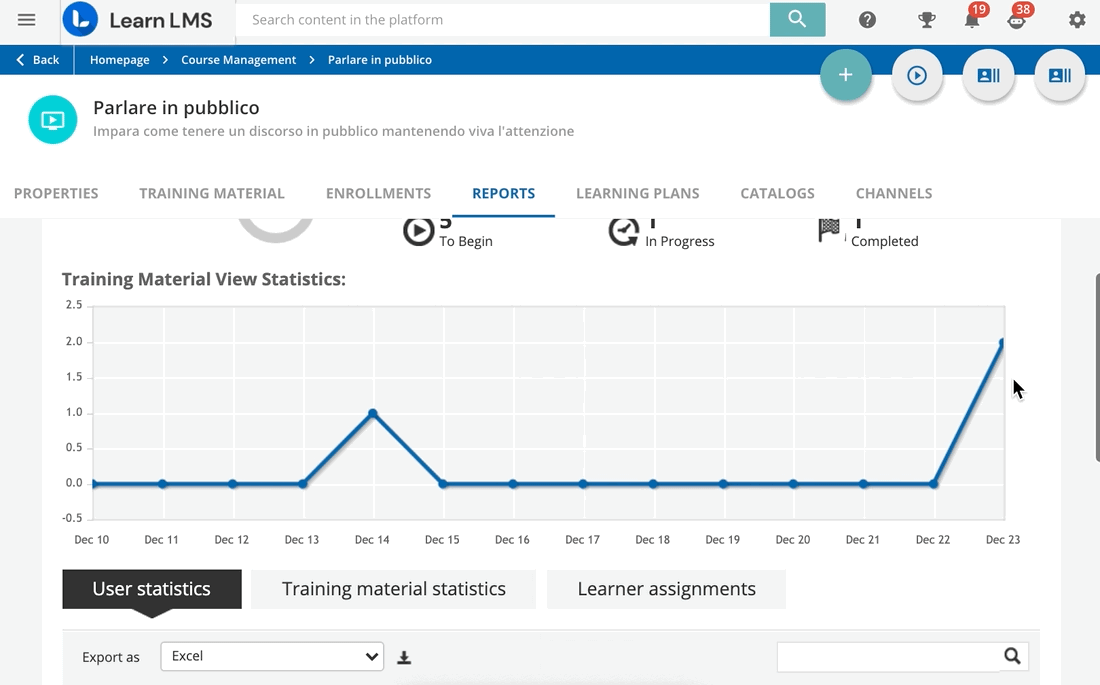 Please Note: If you reset the completion of a training material of a learner in one course, and the training material is also placed in another course in which the same user is enrolled, the reset of the training material is applied to both courses in which the learner is enrolled. This may affect the learner's course completion, so please check whether the training material is share tracked via the Central Repository before performing this action.