Introduction
As a Superadmin, understanding how your users interact with the platform can be very useful to improve their experience and, in turn, their learning results. Take advantage of the integration between Docebo and Google Analytics to collect data on the platform usage, and take proper action. With the data collected in Google Analytics, you may discover that most of your users skip certain training material in a course, and you can investigate why it happens (maybe it is outdated, or not properly uploaded).
The integration between Docebo and Google Analytics is not available for Internet Explorer 11 on Windows 7, and for Internet Explorer 10 (and below) on all operating systems. Also, note that UTM tags are not currently supported.
Please note that if you have activated the Docebo E-Commerce app in your platform, the integration with Google Analytics will not collect data of the transactions generated by the app in your platform.
Use Case Scenarios
A useful scenario for this integration is keeping track of how your users register into the platform, so you can understand where your users are coming from. For example, you can set up a campaign to promote your content on social networks, prompting users to self-register on your platform upon landing. Thanks to the Docebo integration with Google Analytics, you can track if the users navigated to the platform from social networks and understand if your ads are really helping drive users to your content.
Activating the Google Analytics App in Docebo
Activate the Google Analytics app as described in the Managing Apps & Features article of the Knowledge Base. The app is listed in the Third Party Integrations tab.
Configuring the Google Analytics App in Docebo
Once the Google Analytics app is activated in your platform, access the Admin Menu, find the Google Analytics section, and press the Manage subitem.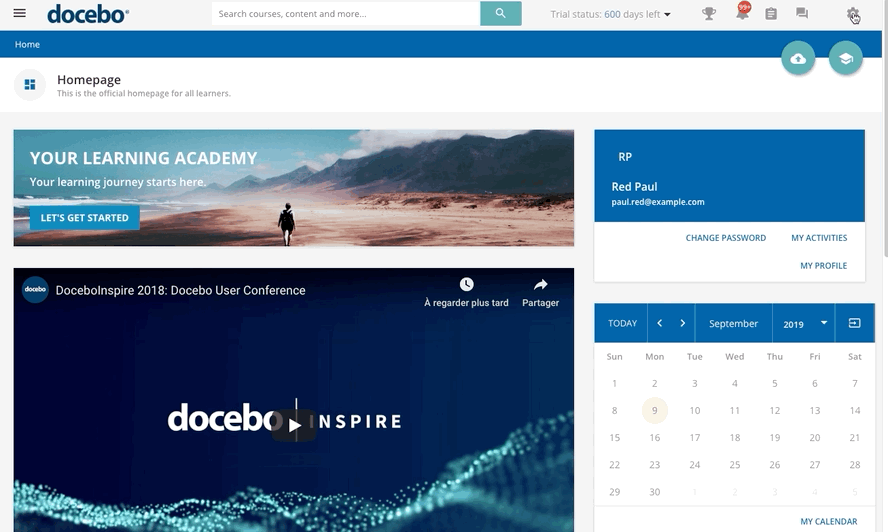 Once you're on the Settings page for Google Analytics, begin by flagging the option to Enable Google Analytics, then paste the code provided by Google into the corresponding text field. Refer to the section below for further information on how to retrieve the code.
Configuring the Integration in Google
Begin by logging into your Google Analytics account (opens in a new tab), then click on the gear icon in the bottom left corner of the page, and access the All Website Data page. Click on Create Account and fill out your account name and flag only the first option for Google Products and Services. Press Next to proceed.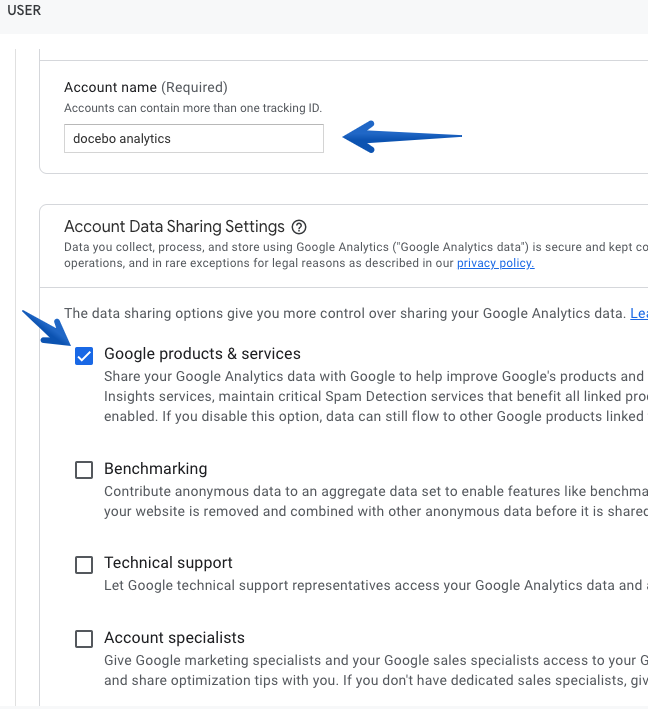 Enter a new property name, select your time zone and local currency and click Show advanced options.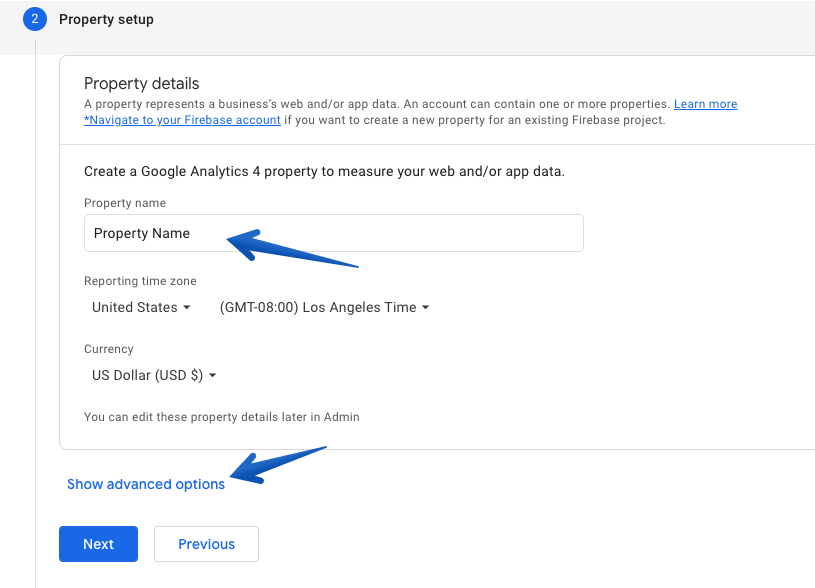 Next, activate the Create a Universal Analytics property toggle, enter the URL of your Docebo platform and click on the Create a Universal Analytics property only radio button. Then click Next.
Now select all the appropriate values on the next screen for company industry, size and what reasons you have for using this property. Then click Create.
You will then be presented with the terms and conditions, once you have accepted those you can move on to the next step.
A box with JavaScript code will appear, copy the code, go back to your Docebo Learn platform and paste it in the box named Code Provided by Google inside the Docebo for Google Analytics area (Admin Menu -> Google Analytics).

Once you've done so, press Save Changes. Now, you can use Google Analytics on your platform. To learn more about this process, you can refer to Google's help section about their Analytics functionality (opens in a new tab).
Please Note: Google Analytics 4 support is provided by a separate integration. For more information, please see Docebo for Google Analytics 4.